Dennis and Eva are computer applications are operated with within the realm of municipal support for businesses and people that are in need of a job. Dennis and Eva are working from two sides towards one direction: getting a person towards a payed job.
Dennis works from the side of businesses and Eva helps municipalities with a clear overview and step by step approach. 
Questions that needed to be solved: How can we make two computer applications that are in development fase a look that is attractive to work with? How can we give Dennis and Eva a face without getting too personal? How can we tell all that need to know that this is really a good idea to develop further? How do we get municipalities enthousiast for this new way of synchronising their workflow. Well we made something that is empathic and serious enough to look at you. Identities to engage with.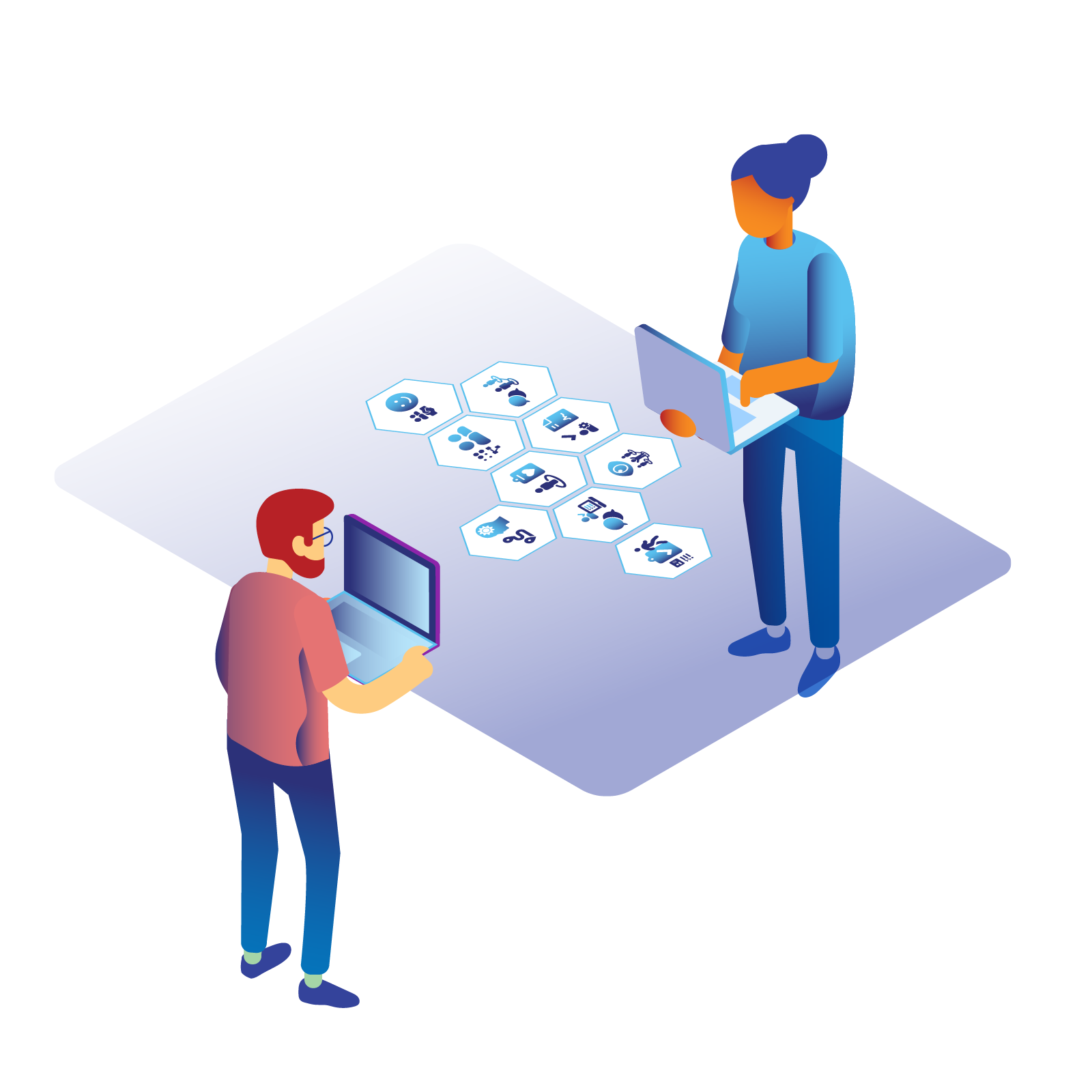 VNG Verenging Nederlandse Gemeenten
Visuele identiteit voor programma's Dennis en Eva. Met deze programma's en methode van werken helpt VNG de gemeenten om een workflow in te rechten waarmee werzoekenden aan werk worden geholpen. Dennis is de kant van het programma wat de Werkgevers bijstaat met het krijgen van overzicht wat er beschikbaar is binnen hun regio. Met Eva helpt de gemeente werkzoekenden richting een baan. 
De uitdaging was om een identiteit te ontwikkelen voor Dennis en Eva die voldoende empathisch was en zakelijk genoeg om serieus mee aan de slag te gaan. De visuele identiteit helpt bij het vertellen van het verhaal waarmee gemeenten aan slag kunnen. Door Dennis en Eva een gezicht te geven worden de computerprogramma's en de methode  benaderbaar en menselijk.